Recycled Aggregate
Our recycled products are crushed and screened concrete, brick and tiles available in many of the same sizes as our limestone products. These products are of limited availability, so please call or email to check stock.
If you have any clean concrete, brick, rubble, tiles from any demolition jobs, you can bring this to Longwood Quarries for recycling for free. We cannot accept any concrete with metal rebar, so no concrete fence posts etc. Also, please note that we cannot accept any tarmac.
While we are unable to offer any 'muck away' services, if we are delivering to your site, then we may be able to take away the above items for recycling. Please contact us for details on 01526 320208 or email quarry@blankney.com.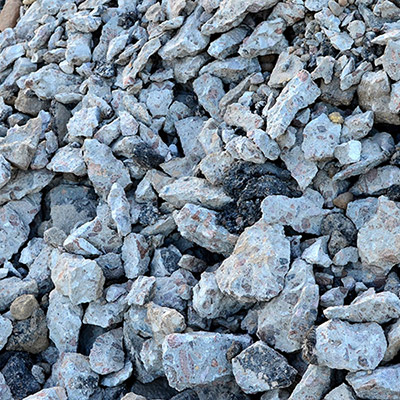 Other Material
Screened Top Soil is available for collection or delivery, minimum delivery amount of 10 tonnes applies with part load charge if less than a full 8-wheeler load (approx. 20 tonnes).
We will take in topsoil as long as there is no turf, root balls or clay subsoil. Topsoil brought in for recycling is chargeable, please call or email for details.
Road Arisings are made from a recycled road surface and created when a machine known as a road planer mills the surface of the road into small chunks, sometimes referred to as 'road planings'. It can then be re-used on driveways, yards and car parks as a running surface for vehicles and is generally a cheaper alternative to new tarmac or a concrete surface.